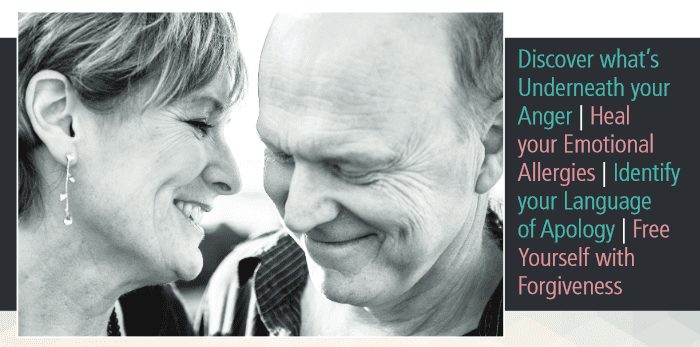 This 2 day Workshop is a meaningful and personally enriching one for counsellors, facilitators, teachers, health workers, team leaders or anyone working with people!
Friday 24th and Saturday 25th May 2019, from 9.30am to 4.30pm each day
Cost: The early bird booking is $484.00 if registration occurs before 10 May (GST included). The fee for registrations after the 10 May is $594.00 (GST included). Morning tea and lunch are provided.
You will pick up the tools you can use to:
Understand why "sorry" certainly DOES seem to be the hardest word and why "sorry" often inflames rather than resolves the issue.
Understand some theoretical underpinnings and research from leaders in this field (eg. Gary Chapman and John Gottman's work).
Utilise powerful healing exercises for yourself and the people you live/ work with, regarding soul wounds and emotional allergies.
Identify and utilise the 5 key Languages of Apology (Expressing Regret, Accepting Responsibility, Making Restitution, Genuine repentance and Requesting forgiveness).
Increase awareness and develop strategies for enabling people to be constructive with themselves and each other when their core attitudes collide.
Develop a plan and process of forgiveness that enables growth and healing within oneself and within close relationships.
---
About the Facilitator:  Heather McAlpine
Heather is a co-author of an International No.1 best seller, 'Elevate Your Wellbeing'. She is a Relationship Therapist and Supervisor of Counsellors and Educators in private practice, Kiama. She is also a Consultant in team building, conflict and stress management. Heather was Clinical Co-ordinator for Relationships Australia, Illawarra for 8 years, where she led the Counselling and Relationship Education teams and was involved with training, supervision, group work, creative seminars and the media. Heather was awarded a Winston Churchill Fellowship to study Marriage and Family Education in the UK and US. She is a public speaker and popular presenter on topics such as 'Hot Monogamy', 'Do you wanna make up?' and 'Leaping Relationship Hurdles'. Together with her husband, John, she has been leading 'Marriage Getaways' in Australia, Uganda, South Africa, India and Sri Lanka for over 30 years. They are Chair Couple and Trainer Couple for 'Better Marriages Australia'. They have 3 adult children and twin grandchildren. In her 'spare' time Heather enjoys long distance cycling, sustained by dark chocolate!