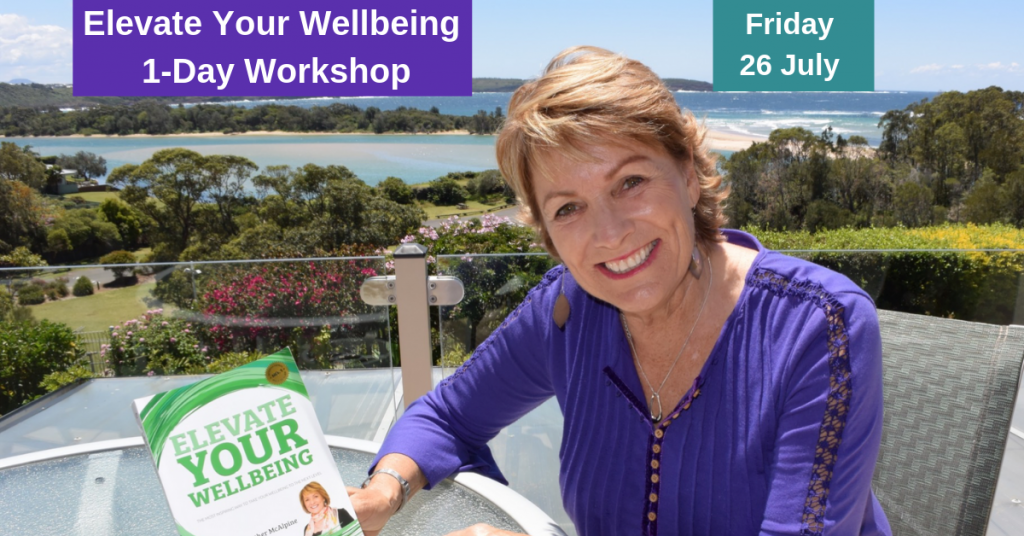 Do you find stress from your relationships difficult to navigate?
Are you feeling fatigued? 
Do you find yourself with unhealthy habits that you want to change? 
My upcoming 'Elevate Your Wellbeing' Workshop could be exactly what you need.
It shows you exactly how to navigate the tough stuff of life and bring you back to a beautiful state of health, happiness, and wellbeing. 🌟 
Drawn from my experience as a Clinical Co-ordinator for Relationships Australia, Relationship Therapist, Supervisor of Counsellors, Health and Fitness Leader and published Author, I bring my decades of experience to help you elevate YOUR wellbeing. 
If you would like to know how to positively handle the stress and overwhelm of life, relationships, and health, this is for you. 
You'll learn how to better understand yourself, your challenges and your current stressors and create a total wellness roadmap, so you can live your life of purpose, rather than chaos.
This Workshop is for you if you want to take your wellbeing to the next level, and then enable others to do the same.