Heather is a Trainer, Published Author and Supervisor of Relationship Educators and Counsellors, and a Couples and Family Therapist in private practice,  Kiama.  She is also a Consultant in Team Building, Conflict and Stress Management and Personality Style for Government, NGO's and private organisations.
Heather was Clinical Co-ordinator for Relationships Australia, Illawarra for 8 years, where she led the Counselling and Relationship Education teams and was involved with training, supervision, groupwork, creative seminars and the media.
 In 2001 Heather was awarded a Winston Churchill Fellowship to study Marriage and Family Education Programmes in the USA and UK.
Heather has spoken at numerous National and State Conferences and is a popular guest speaker in the Community. She has presented in Uganda, Sth Africa, India, and has been keynote speaker at the International Better Marriages Conference in the USA, and National Conferences in Australia.
Heather and her husband, John have been married for 36 years and have 3 adult children. John is a General Practitioner in Gerringong, NSW. Heather and John are Christians and have a passion to see marriages vibrant and growing. They are also passionate about helping people in vulnerable communities. They have jointly run Marriage Enrichment events for over 30 years. Heather and John are the Chaircouple and Trainer Couple for Better Marriages Australia.
The McAlpines facilitate Couple Getaways in their Kiama home for up to 7 couples and run Couple seminars for groups of up to 100 that are organised by churches and other organisations. Heather is available for Public Speaking and Counsellor Supervision, and conducts Couples and Family counselling in her Kiama private practice. In her 'spare' time Heather loves to spend time with her family in the outdoors and enjoys long distance cycling, sustained by dark chocolate!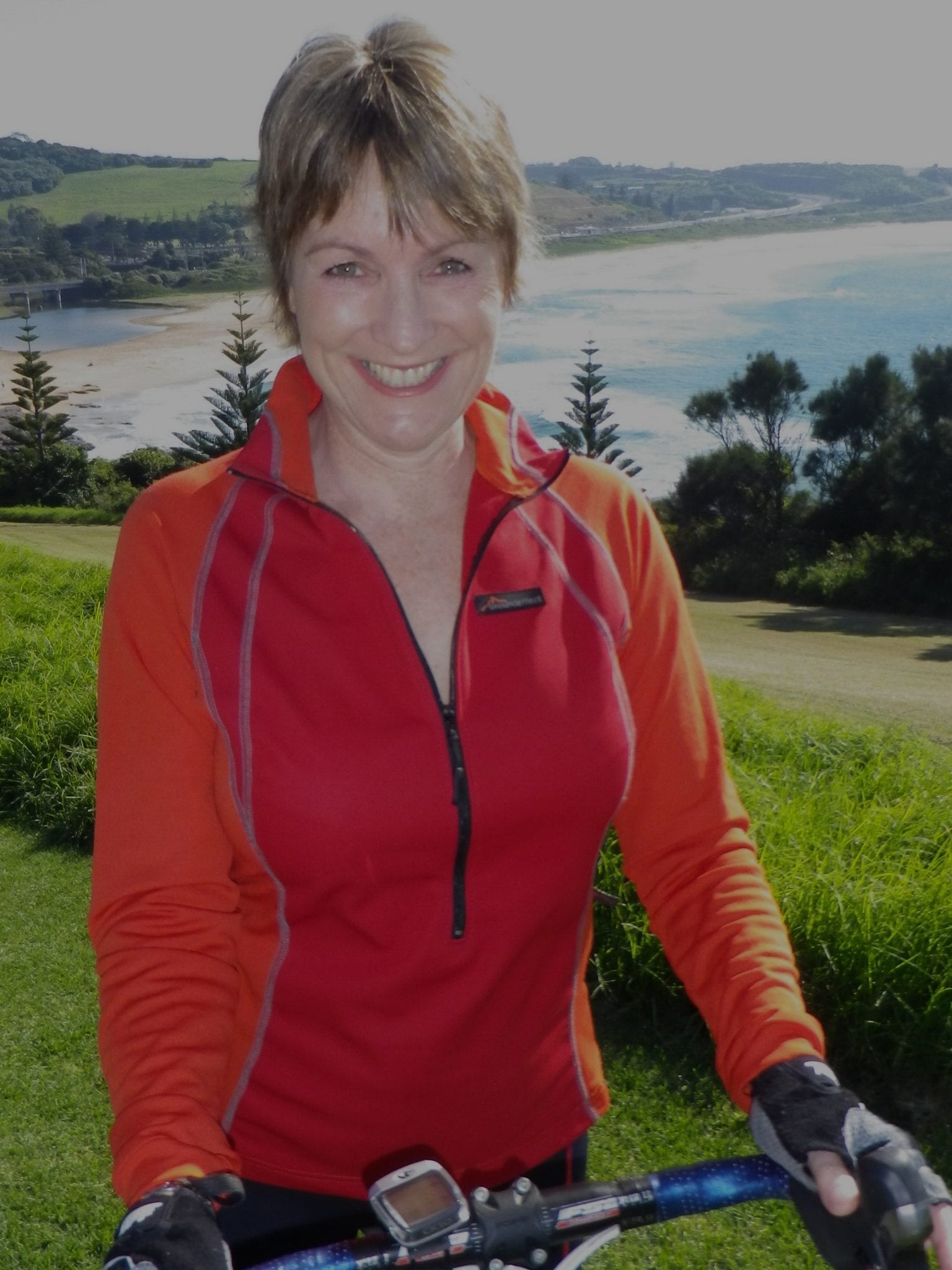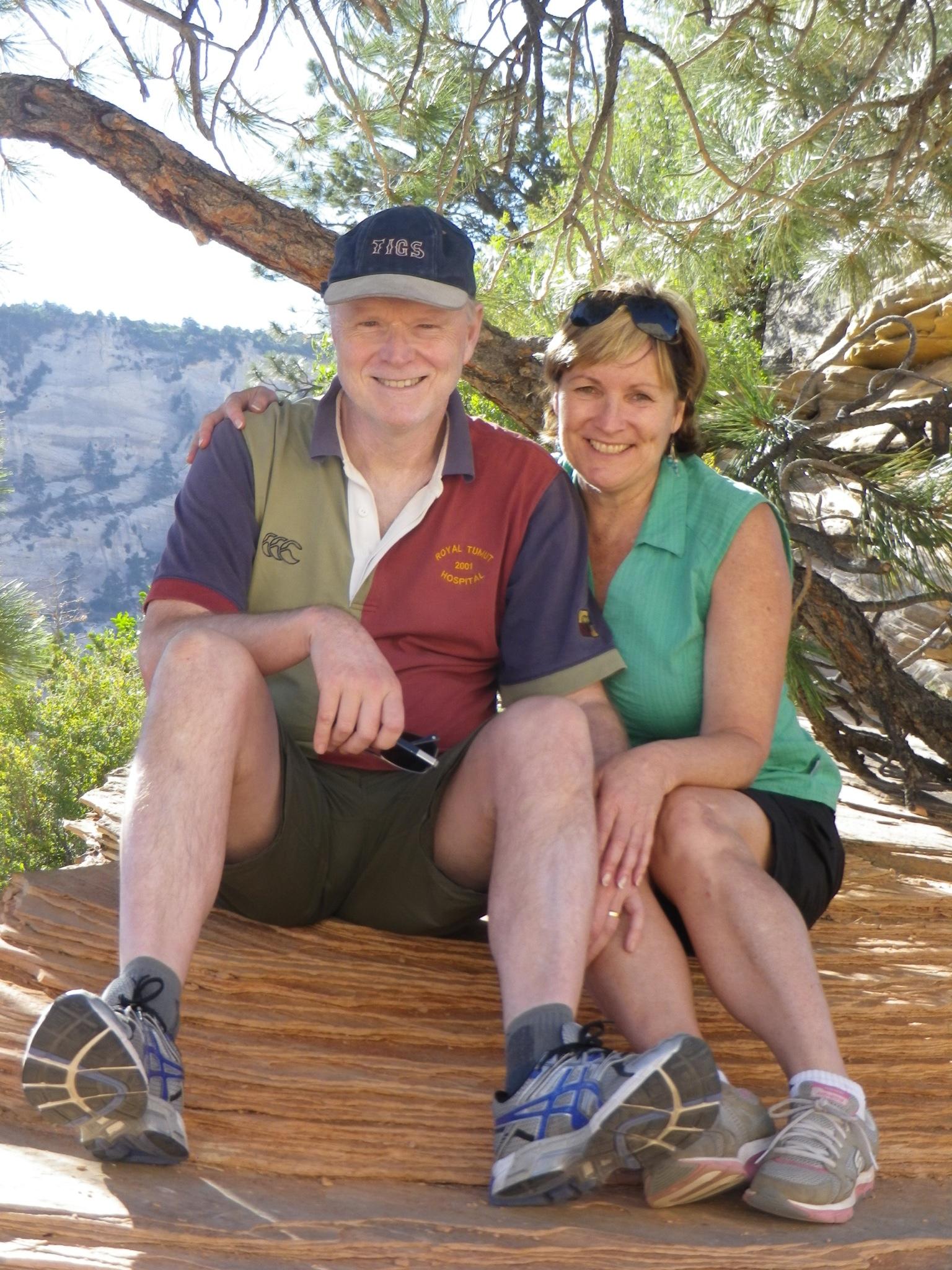 Heather McApline's Resume
Clinical Member of PACFA  (Psychotherapists and Counsellors Federation of Australia).
Master Clinician of AARC  (Australian Association of Relationship Counsellors).
Trainer and Assessor of Leader Couples for Better Marriages Australia
Chairwoman of Better Marriages Australia.
Awards:
Couple of the Year Award – Better Marriages Australia 1995
Winston Churchill Fellowship (Rewarding Australians striving for Excellence). 2001.
'Making a Difference' – Relationships Australia 2009.
Nominee for 'Citizen of the Year' – Australia Day Awards, Kiama 2011
Career Background:
2004 -2012: Clinical Coordinator of Relationships Australia (Illawarra) for Couples Counselling Team and then the Relationship Education Team.
Roles:
Trainer for the Graduate Diploma in Couples and Family Therapy.
Coordinator for Student Field Placements
Trainer and Supervisor for Psych Graduate Interns
Supervisor of Couple Therapists and Relationship Educators.
Media representative on Relationship Issues for radio, newspaper and TV.
Conference Speaker and Seminar Presenter for Staff Development in numerous organisations.
Regular Attendee at Clinical Forums and the Australian Institute of Relationship Studies.
2012 – Current: – Individual, Couple and Family Therapist in Private Practice, Kiama
Supervisor for Senior Counsellors, Relationship Educators and Managers of Anglicare, Mission Australia and Women's Refuges.
Consultant on Conflict and Stress Management and Team Building
Consultant for 'Group Work Solutions'
In Service Training for:
DOCS: Bullying and Harassment in the Workplace
ATO : Staff and Family Relationships
Kidney Health Australia : Filtering out Relationship Waste.
Vision Australia: Relationships, power, and boundaries.
Carers NSW : Caring for the Carers, Empathy, Grief, Stress Management, Boundaries, Relaxation and Meditation.
Hospitals, Doctor's Surgeries and Nursing Homes: Team Building, Communication, Conflict Management, Dealing with Difficult People.
Anglicare : Team Building
Lecturer for ACAP (Australian College of Applied Psychology)
Teacher and Trainer Qualifications:
BA Dip. Ed. (1979 – 1982)
Group Leadership and Adult Educator Training (1986-1987)
Train the Trainer Programs (Ongoing Professional Development)
Leader Couple Training: Better Marriages Australia
Certificate 1V in Workplace Training, 2000
Presentations at State, National and International Conferences:
Topics have included:
"Leaping Marriage Hurdles"
"The Power of Apology"
"Recovering from Emotional Allergies"
"Hot Monogamy"
"Group work in Developing Countries"
"Anger and Forgiveness"
"The Dance of Intimacy"
Community Presentations
Topics have included:
Creating Great Relationships

Do You Wanna Make Up?

Strength Through Adversity

The Adventure of Marriage

Stress Less for Christmas

In Faith, Women Shape the Future

Treasures in the Darkness

Finding your Paddle when you're up the Creek

Rescue the Romance

Stop, Revive, Survive: Crashproofing your Family
Community Involvement:
Community Liaison Officer and Ambassador for BCNA (Breast Cancer Network Australia).
Relay for Life Speaker
Pastoral Care Development Board for Kiama Baptist Church.
Pastorate Selection Committee for Kiama Baptist Church.
Referees:
Margaret Fuller: Anglicare Clinical Services Manager and Supervisor – Ph: 0408423191
David Kerr: Couple and Family Therapist, Supervisor – Ph: 0422837287